On doing your job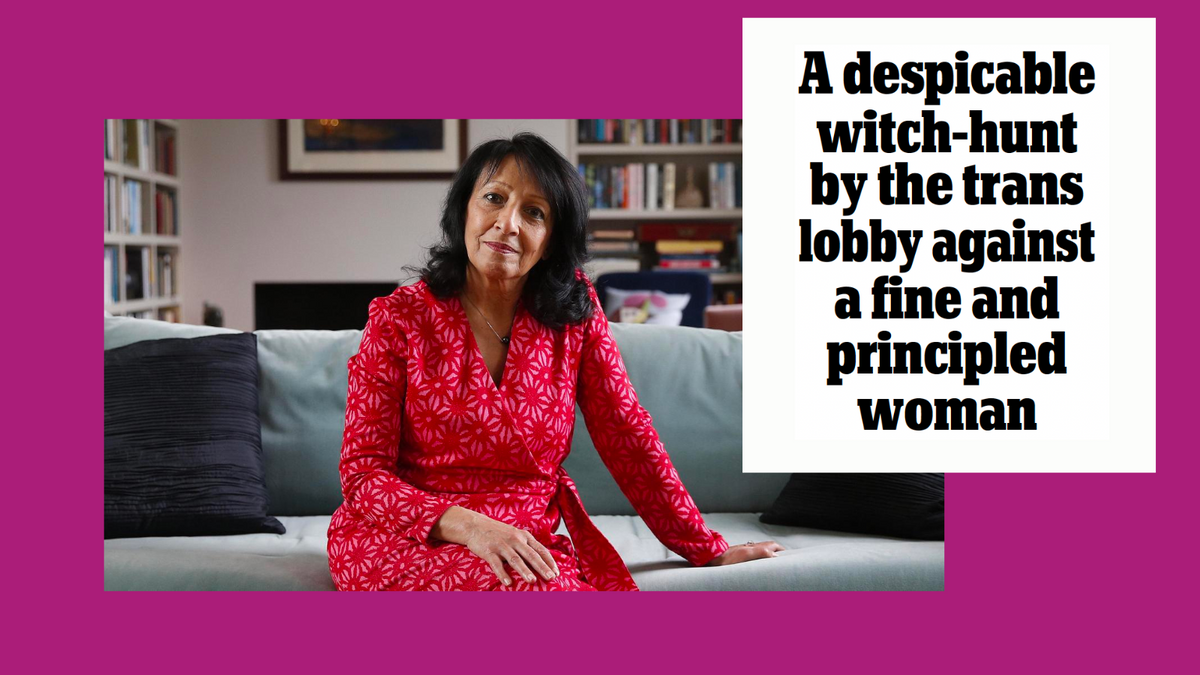 I wrote this for this week's Sex Matter's Memo. We sent this out before news that the investigation against her had been suspended.
---
Everyone who stands up against gender ideology has a reason. For many people it is children, for many feminism; for some it is gay rights, for some sport. For me it was corruption.
Compelling people to pretend they do not know the truth stops them doing their jobs properly. It corrupts good people and institutions from the inside out. Those organisations don't just become ineffective, they attack their own missions: Stonewall turns against gay rights, the social-work regulator undermines safeguarding, the Tavistock has no time for talk, feminist organisations put men's interests first, trade unions bully their members, the judiciary says never mind about telling the truth in court.
When someone finds the courage to stand up and simply do their job, it threatens to bring down the entire corrupt edifice. So the organisations use everything in their arsenal to try to silence their critics: confusion, charm, reward, shame, bullying, complaints, economic punishment, pressure on their family, threats, violence. It starts quietly, but if they refuse to comply then the obscene, berserk misuse of organisational power spills out into the open. At that point, bystanders have to make a choice: either look away, or risk missing their last opportunity to stand up too.
From this point of view, Kishwer Falkner has perhaps the most important job in the UK. She heads the board of the official regulator tasked with upholding the Equality Act and human rights. When she took over the Equality and Human Rights Commission, disaffiliated it from Stonewall and then intervened in my legal case, that set off a chain reaction.
She has led the EHRC to stand up for universal human rights in defiance of the trans lobby. At every step the reaction has become more extreme and more personalised. This week we learned that in February, the staff who complained to Vice News about "transphobia" within the EHRC had also succeeded in getting its CEO to launch an investigation of its chair.
The organisation should have been using my case (and those of Allison Bailey, Jo Phoenix, James Esses, Rachel Meade, Denise Fahmy and so many others) as a way to expose how complaints processes are being weaponised against those who speak up. Instead, it allowed its own complaints process to be used to try to destroy the person holding true to its mission.
But Baroness Falkner refused to bend under this intense pressure. In March she wrote to the Minister for Women and Equalities, calling for the government to give serious consideration to Sex Matters proposal to make the Equality Act clear. So her tormentors went in even harder, sending an appeal to the UN to blacklist the EHRC, and broadcasting a Channel 4 hit-piece.
We all now have a choice: allow gender ideology to rot the heart of every good institution, or win those institutions back (at least those that are worth saving).
More than 50 peers have stood up for Baroness Falkner, criticising Channel 4 for its unbalanced reporting. The Times has come out in support of amending the Equality Act. And now the need to clarify the law is greater than ever: if rights are clear, the cost of standing up for them is lower and people don't have to be so brave.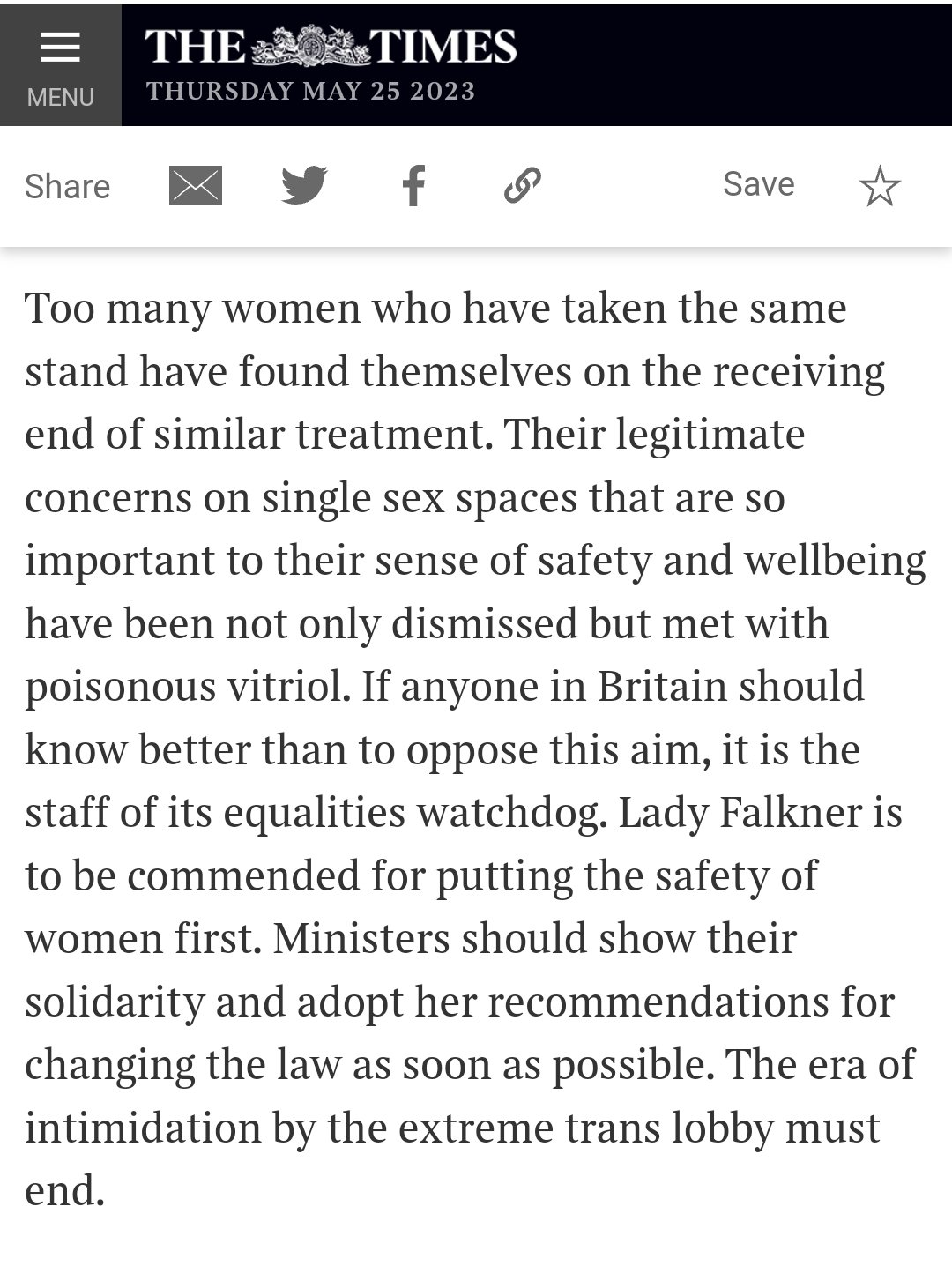 If you are not in a position to be as brave as Kishwer Falkner, please stand up in any way you can. Write to your MP about the Westminster Hall debate on 12th June, and please support Sex Matters.