Remedy hearing documents
Documents from the remedy hearing on March 21st and 22nd 2023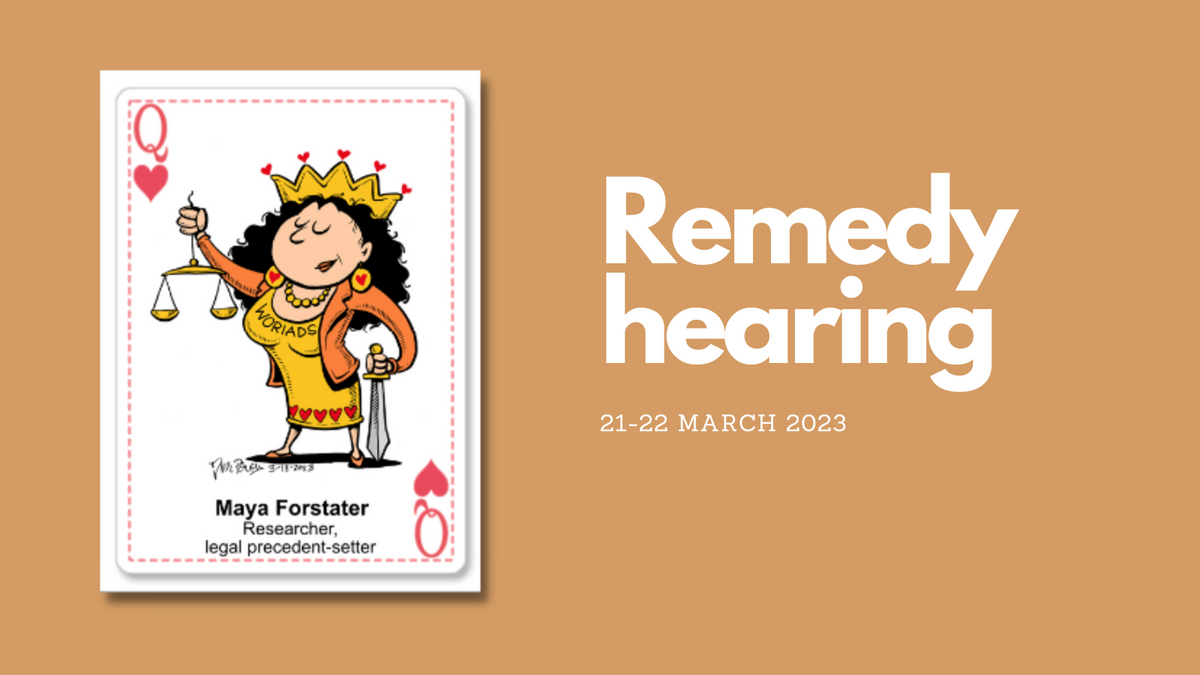 On March 21st and 22nd there was a hearing in the case of Forstater v CGD to decide on "remedy".
This is where the Employment Tribunal is asked to decide what The Centre for Global Development and Sir Masood Ahmed KMCG must pay as compensation in respect of the discrimination and victimisation that they were found to have committed against Maya Forstater.
Who's who
The Claimant (Maya Forstater) was represented by Ben Cooper KC and Anya Palmer, of Old Square Chambers, and Peter Daly of Doyle Clayton.
The Respondents were represented by Olivia Dobbie of Cloisters, and Robert Turner of Bates Wells.
The Tribunal is made up of Employment Judge Andrew Glennie with lay members Ms G Carpenter and Mr R Miller.
There were two witnesses; Maya Forstater and Patsy Mills, Director of HR & Operations - CGD Europe
Documents
What next?
The Tribunal will meet to deliberate on April 14 and 17. Judgment will be handed down in writing some time after that (this may still take weeks or months).